Colors and Things
I went over to the house today to wash Lucy's walls and to see the progress that Shaun made. He sanded the fireplace and made a HUGE difference!!! He sent me a picture, after using a belt sander and an orbital sander, asking if I still wanted to paint it:
We decided to continue on with our original plan of painting it white since the wood look didn't really go with the rest of what we had planned for that room.
The poor dude was covered in sawdust and now so is the house!
I also got a picture of the walls in the living room with the windows uncovered and with the second coat of paint.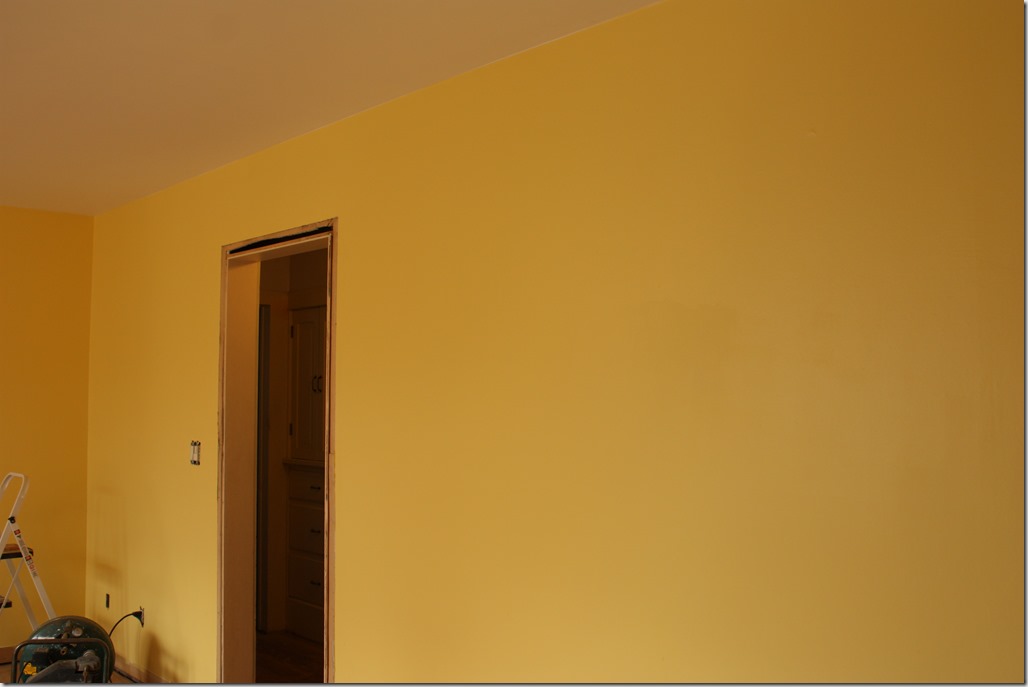 Here's another blurry one where you can see the color.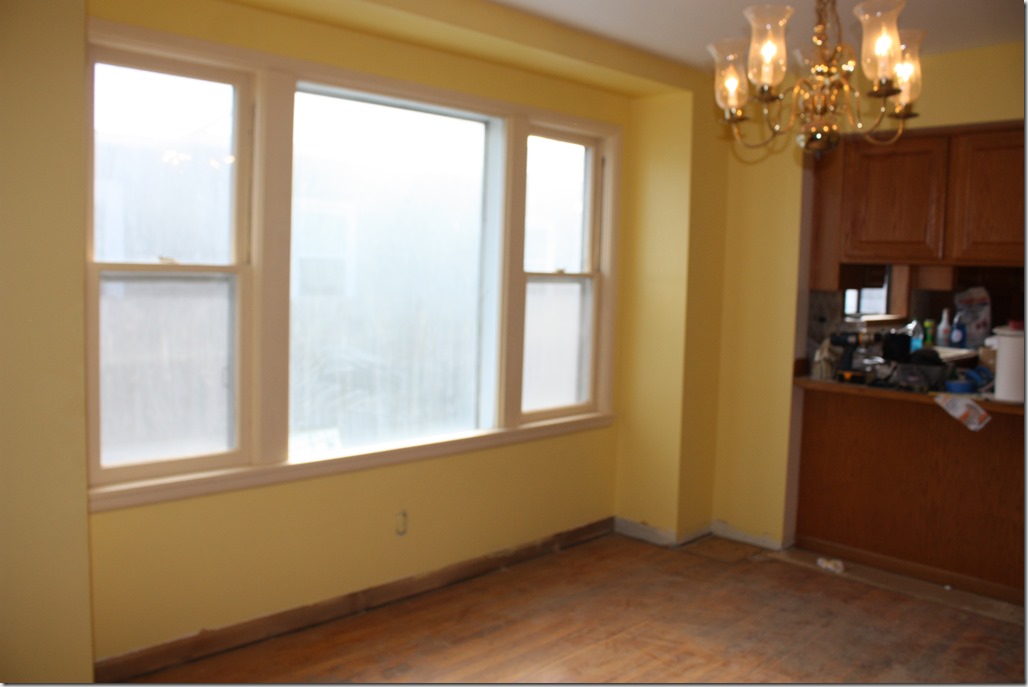 I can't wait for the baseboards to go up, for the trim to be painted white, and the new light to go up.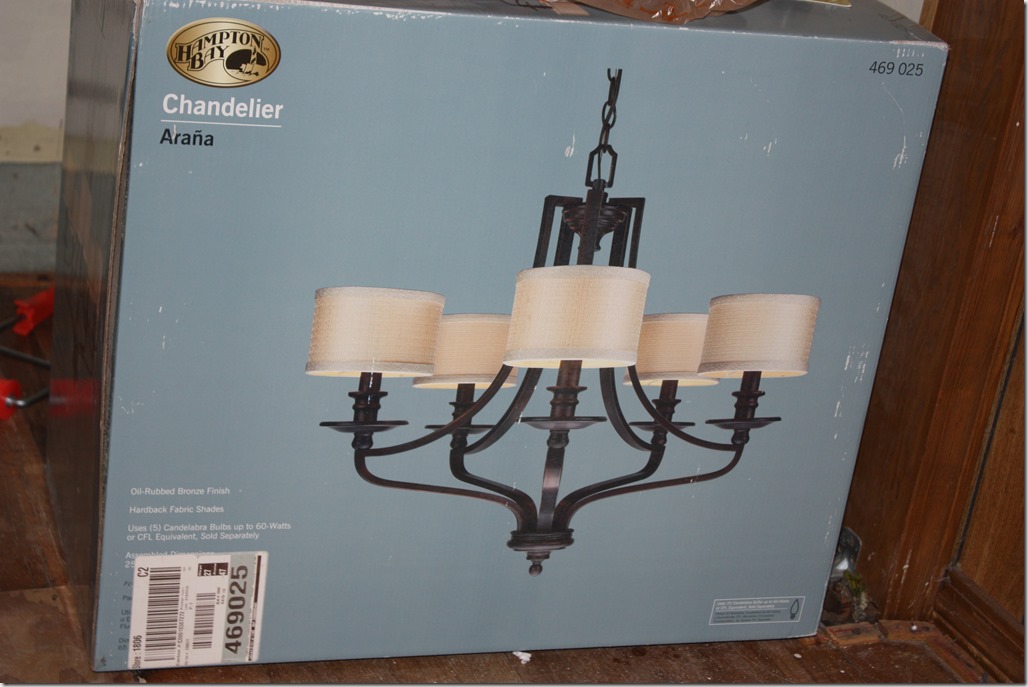 Here's the bathroom: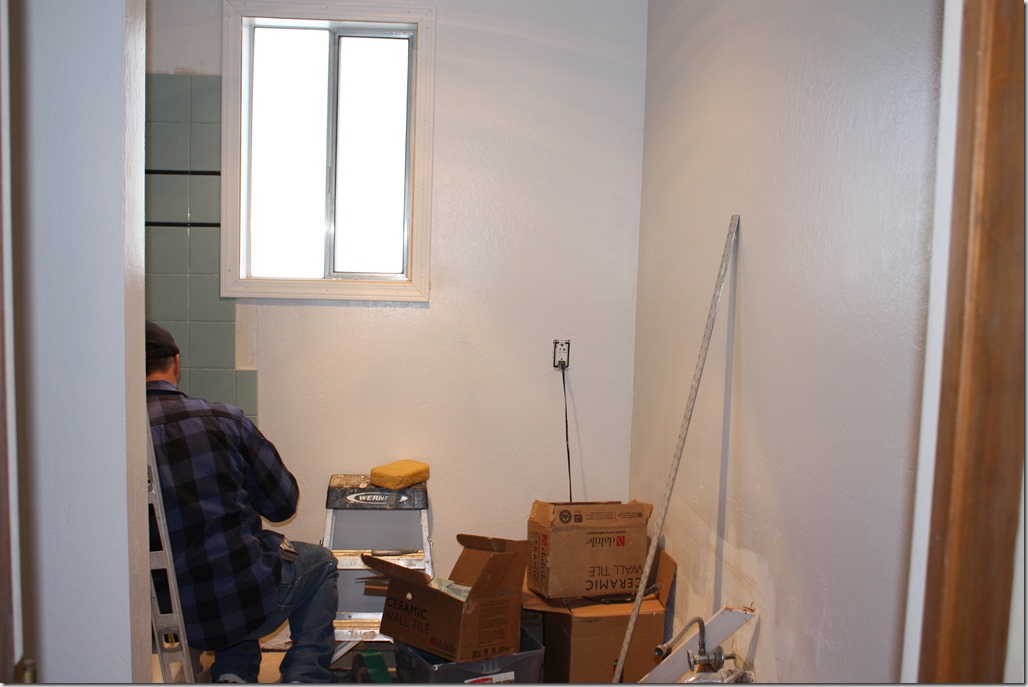 Check out our awesome tile: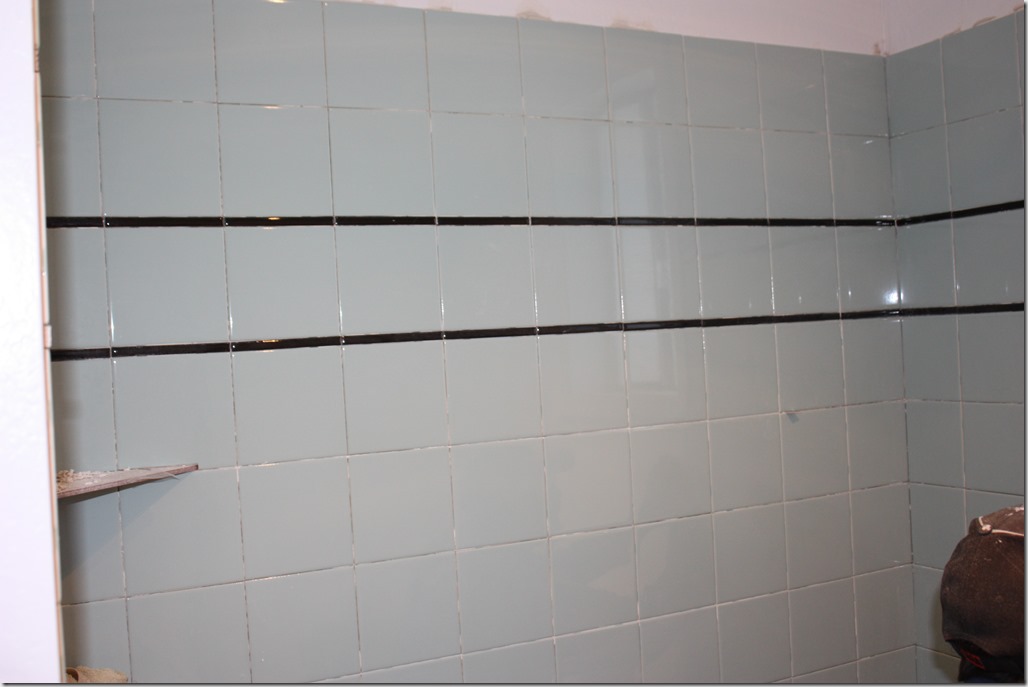 It got grouted after I took these pictures.
I also got some pictures of the paint swatches that I've put up
on the bedroom walls.
Here's Lucy's room:
Our room (one wall in teal, the rest in Langston Dove/taupe):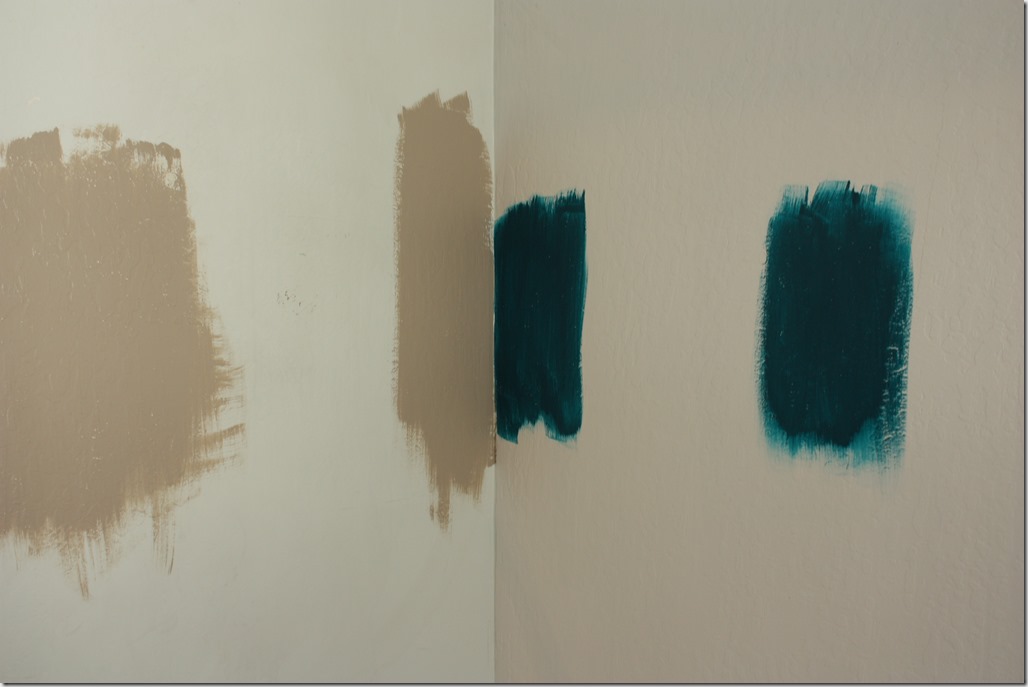 The light for our room: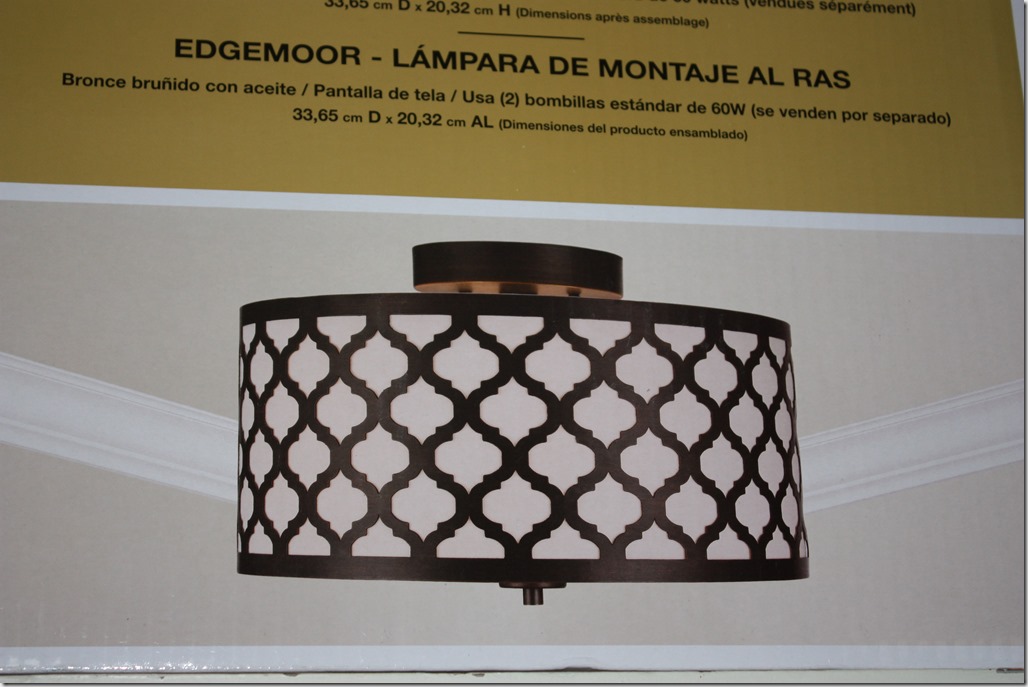 All of these colors will hit the hallway; yellow, grey, turquoise, teal, and taupe. We went with a greige (a mix between grey and beige)-it's all the rage apparently

. I had a hard time getting a good picture and I think the yellow trim and cabinets in there are not helping matters.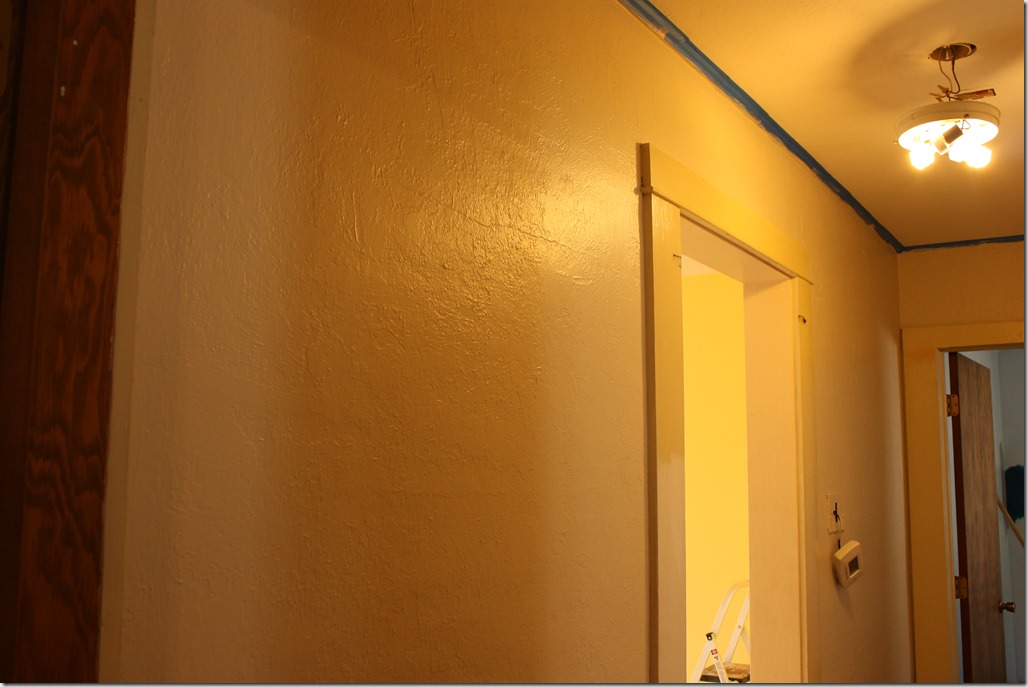 Here's a good picture of the color (Behr's Sandstone Cove) we chose that was our inspiration for the hallway from Pinterest:

[source]
After sanding that beast of a fireplace, Shaun got all the trim and windows taped and ready for white paint. I'm going to wash the rest of Lucy's walls (I got all stuff I could reach washed today but need to do ladder work) and get it taped. I think I'll start priming it on Thursday. That paneling is going to take time and patience.
The bathroom floor tile also came in, so hopefully our bathroom will be DONE soon. It's coming together!!!