A Day of Rest
After a week of working tirelessly, Shaun needed a much deserved break. Today we stayed at our old house and didn't work on The Blue House. We did work all day yesterday and Shaun worked all week this week.
It's starting to all come together and we are getting very excited!
Ignore the old ugly light: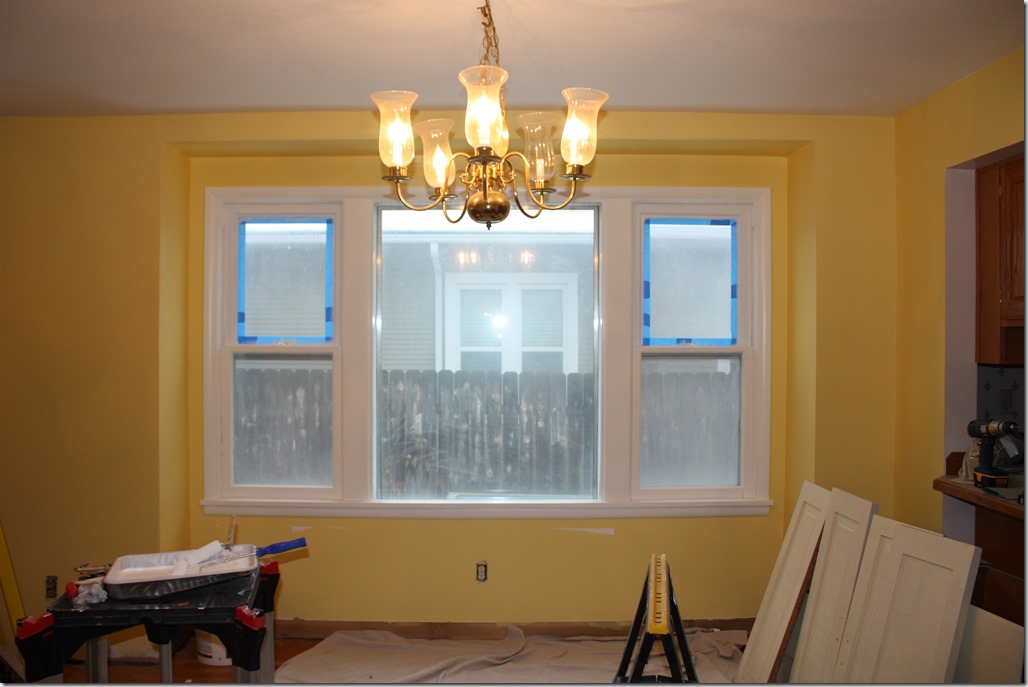 Shaun worked really hard on the fireplace and you can tell: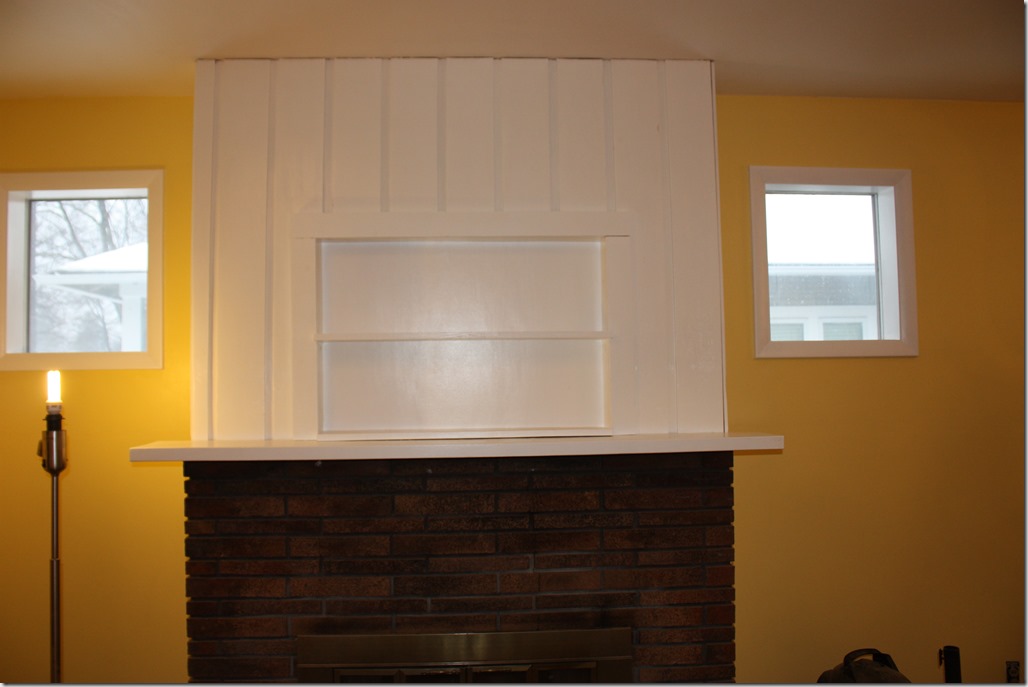 Our original plan was to whitewash the bricks.  Shaun doesn't want to anymore.  I've agreed to live with it and our decorations before making any decisions.  It does need a a good cleaning which I'll do either this week or next weekend.
Shaun was VERY excited to get the tape off of the windows.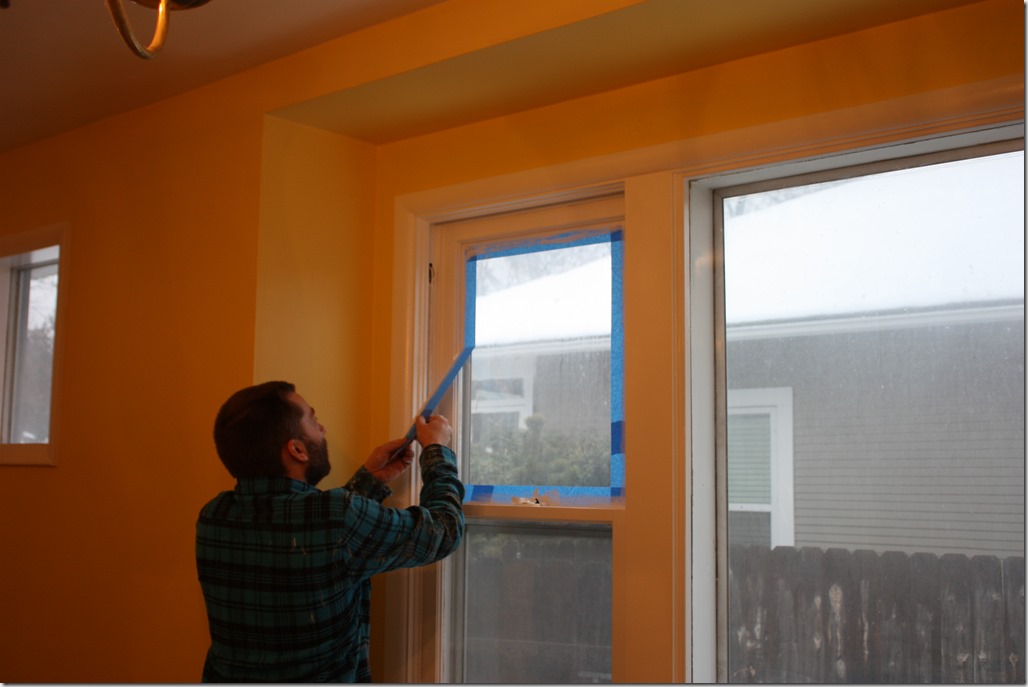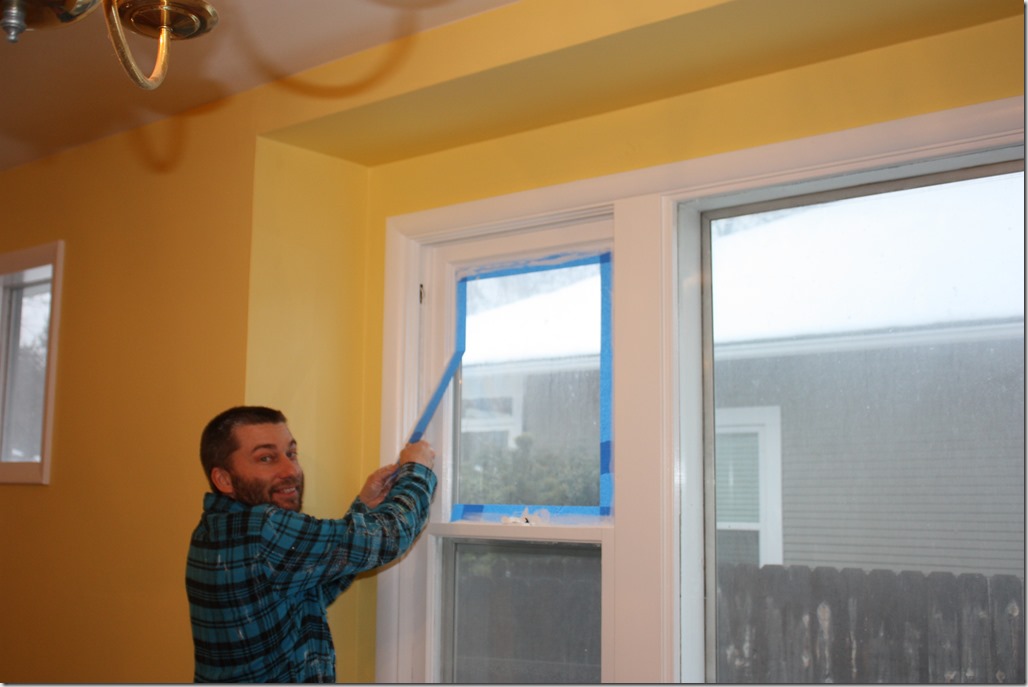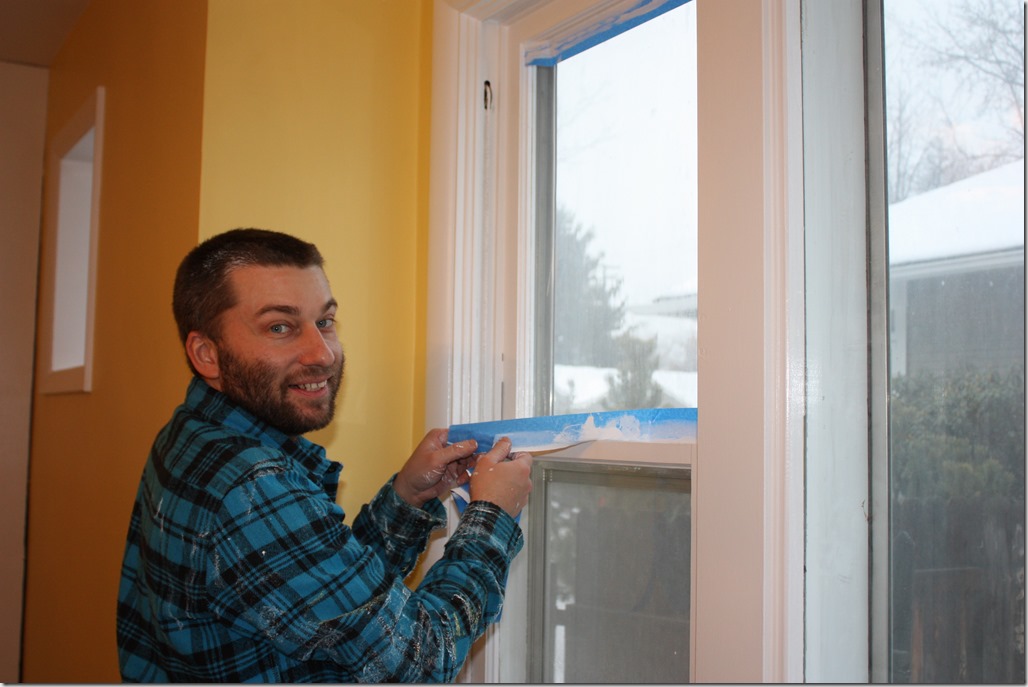 I love the way our hallway is looking: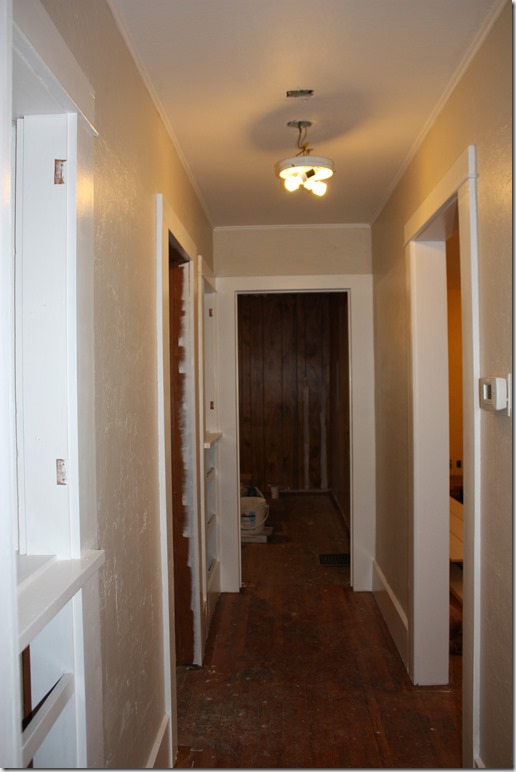 You can see the color in this picture: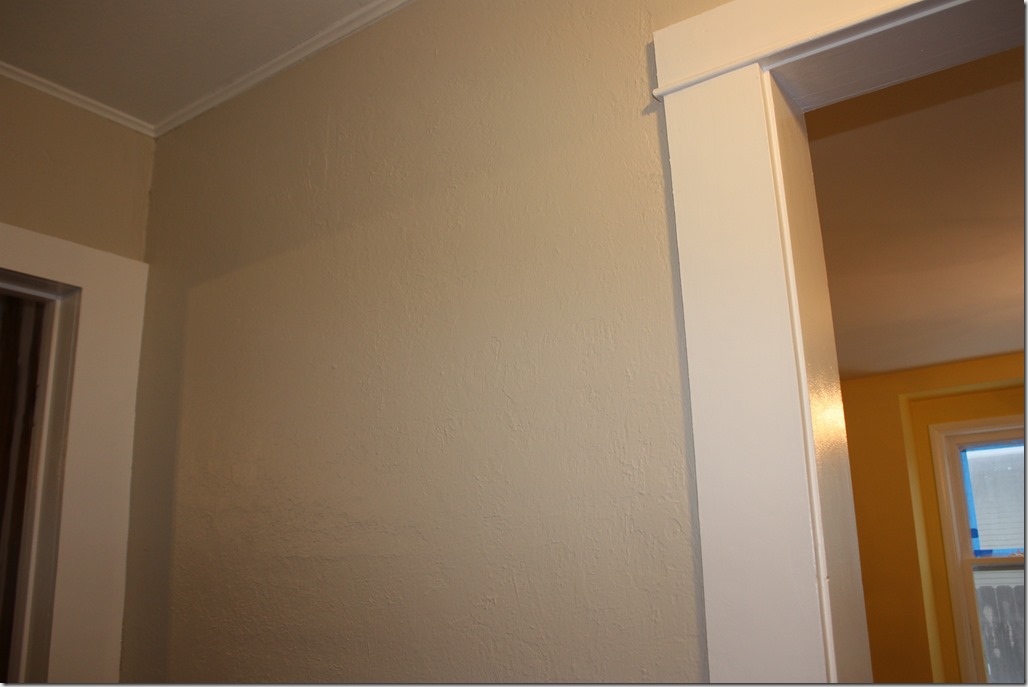 The bathroom is coming together! Our contractor, John, says it will be done in the next week. He needs to finish placing the floor and then he needs to grout it.  After that our vanity can be installed.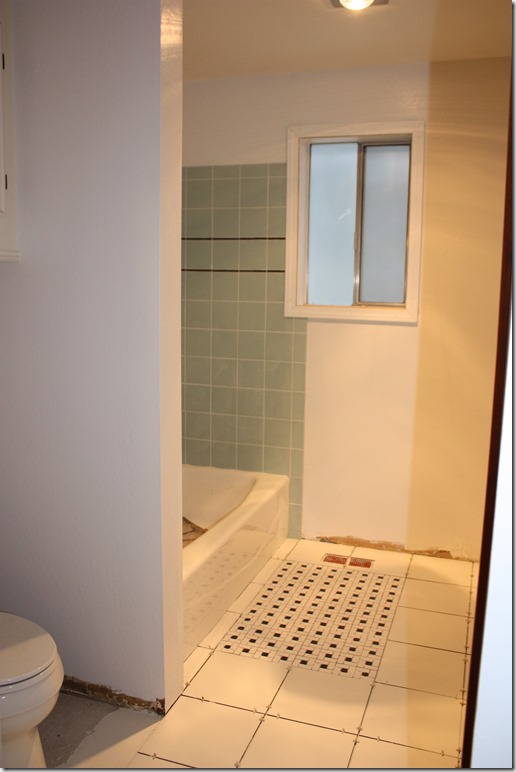 Sarah-Marie and I spent 2+ hours painting in all the lines on the paneling in Lucy's room.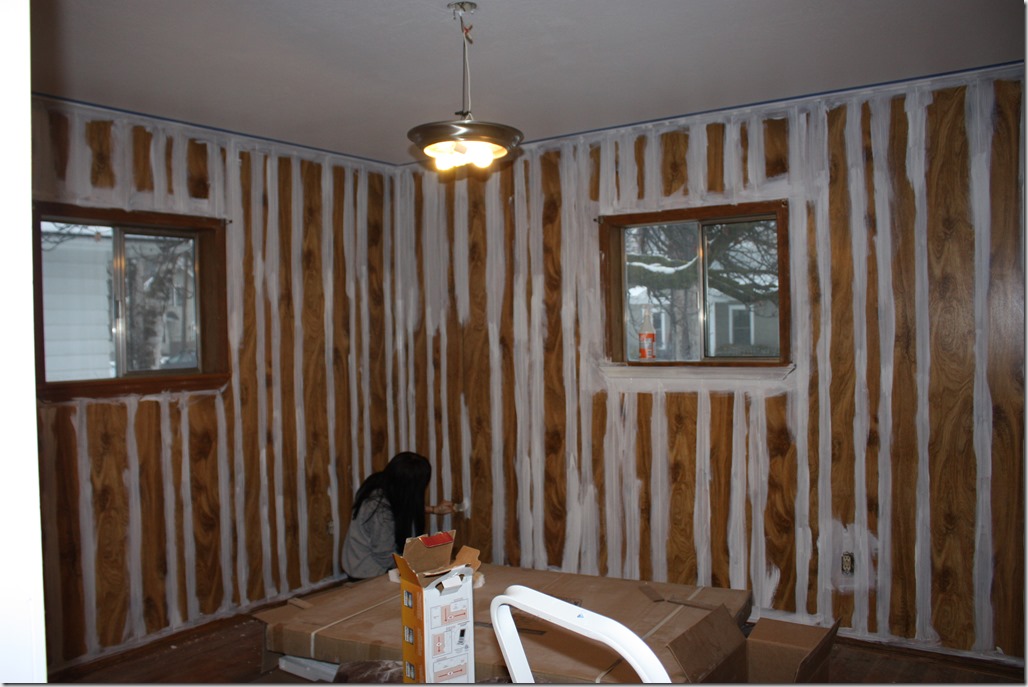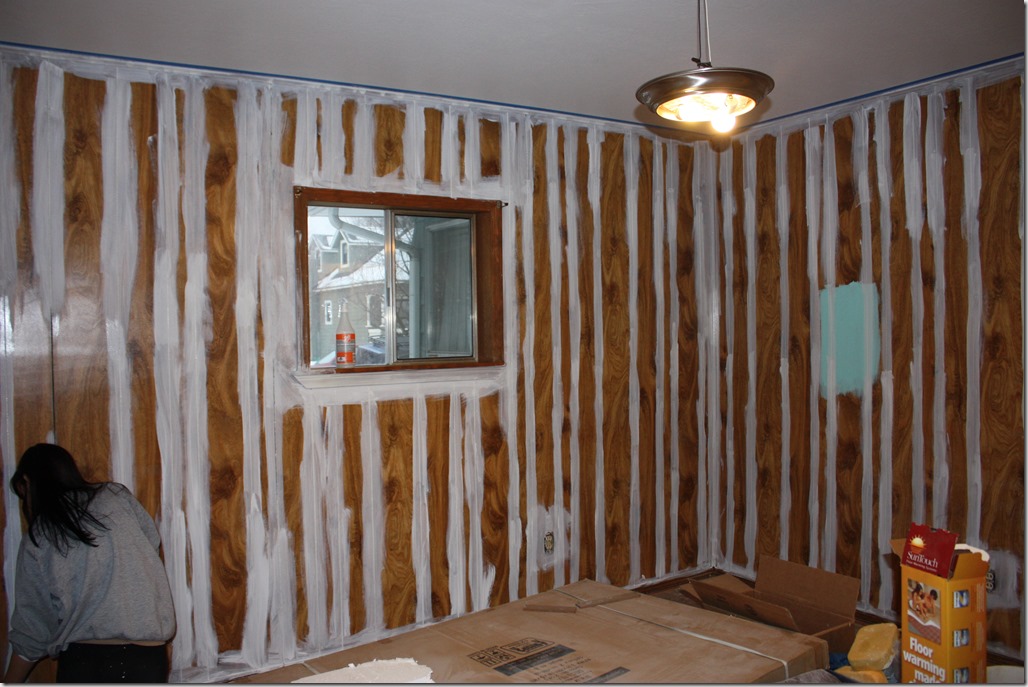 I primed the whole thing and will start painting it turquoise this week.
Shaun got all of our baseboards, molding, and the hallway drawers painted white.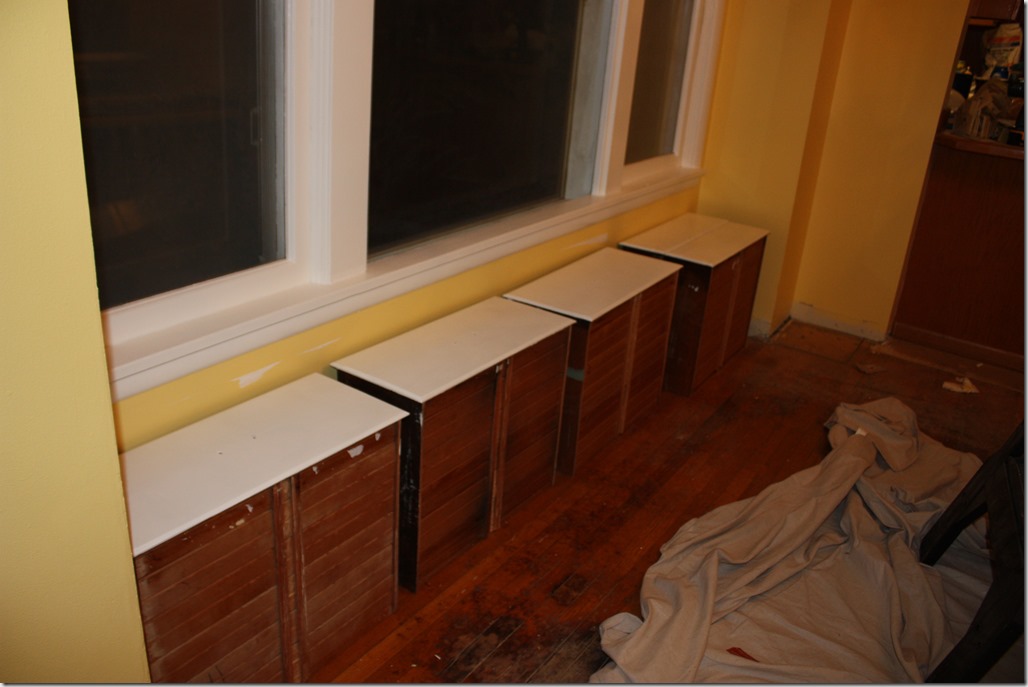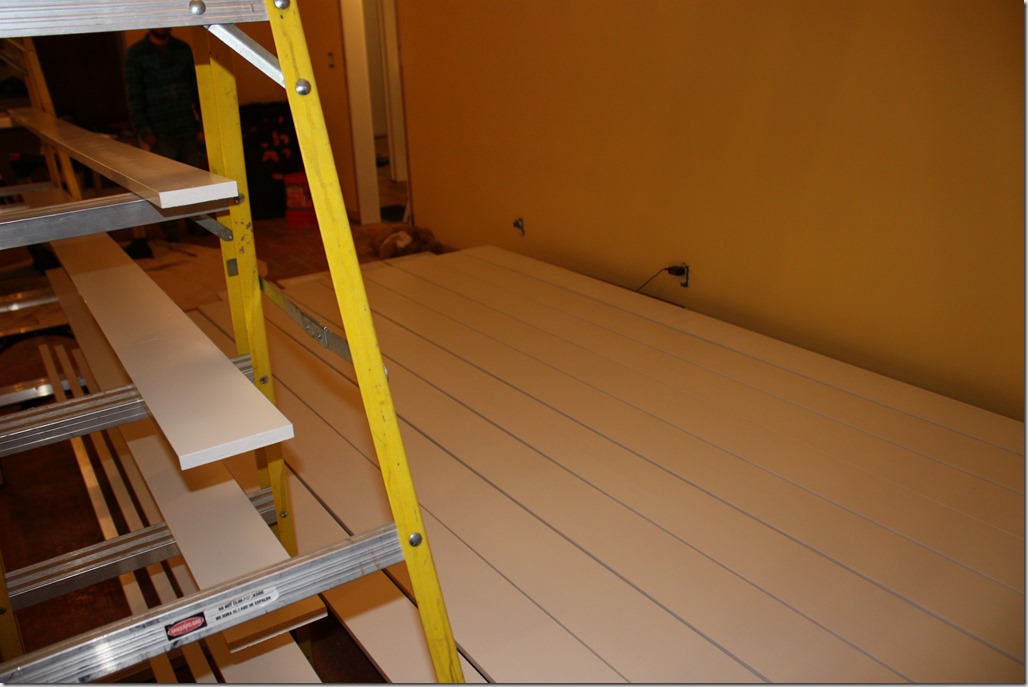 Our goal is to have the main living area basically done by next Sunday (the bedrooms both need to be painted and there's touch-up needed).  The hardwood floors are on tap to be refinished the following week so we need everything to be ready up there.  After the hardwood floors are done, the carpet installers will install carpet in the bedrooms and basement-including the stairs! Buh-bye ugly orange carpet!!! While they are working on the hardwood, Shaun will be down in the basement removing the awful stair carpet and painting the basement "media room."
My husband is amazing-have I said that recently?