2nd Weekend Progress
I'm tired-very tired. I don't know how Shaun is still going-and is going to keep going for the whole month. We got a ton done this weekend!
Shaun got the bathroom painted grey on Friday night-I don't have a picture.
On Saturday, after ordering all of our carpet, we started with painting all of the ceilings. The original ceiling color was pretty bad, especially once we got the new color up-Behr Polar Bear. The old color is on the left and Polar Bear is on the right.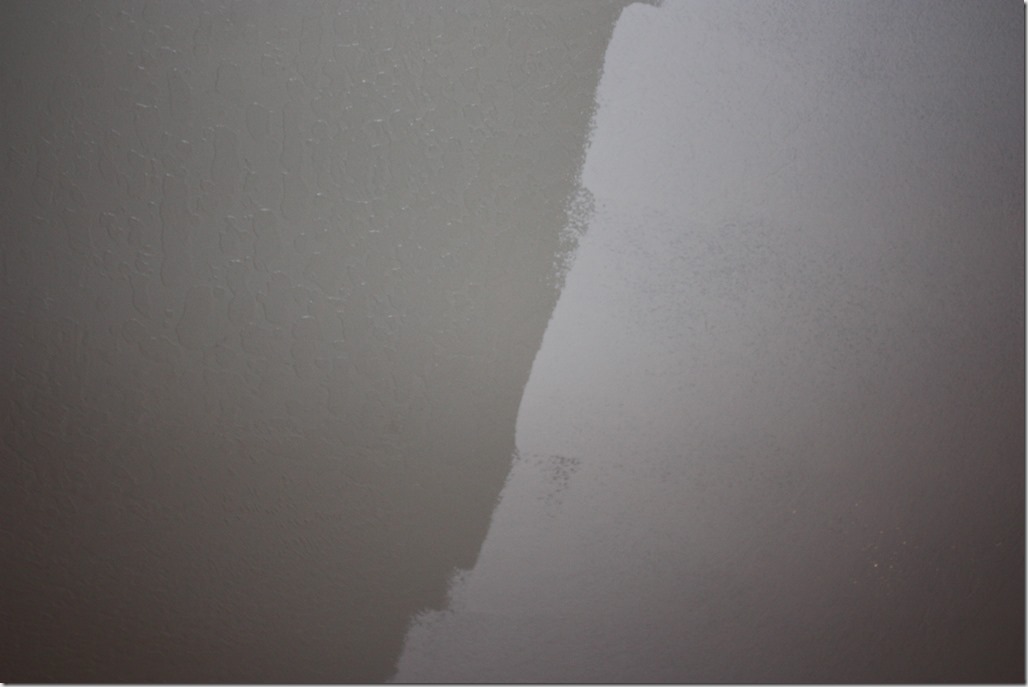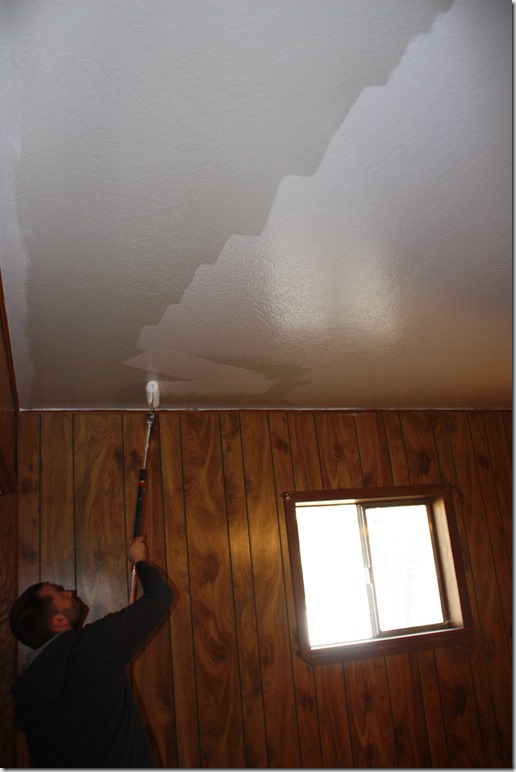 It was hard work, but Shaun, Danny, and I busted it out.
I sanded and washed a lot of ceilings and walls this weekend.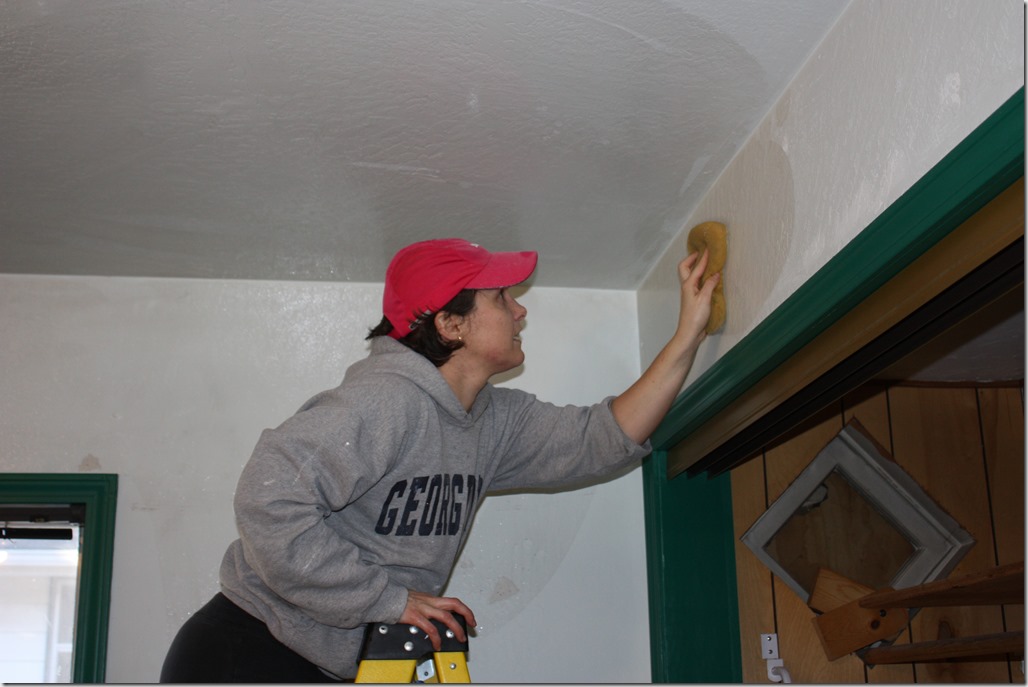 Do me a favor and wash your walls. I can't believe how dirty those walls and ceilings were-yuck!
We also got some great news. The hard wood refinisher came over last week and said that he wouldn't know if he could refinish them unless the carpets were up. We pulled them up and the floors looked awful, we were sure that we'd have to get new floors put in, which is not in the budget.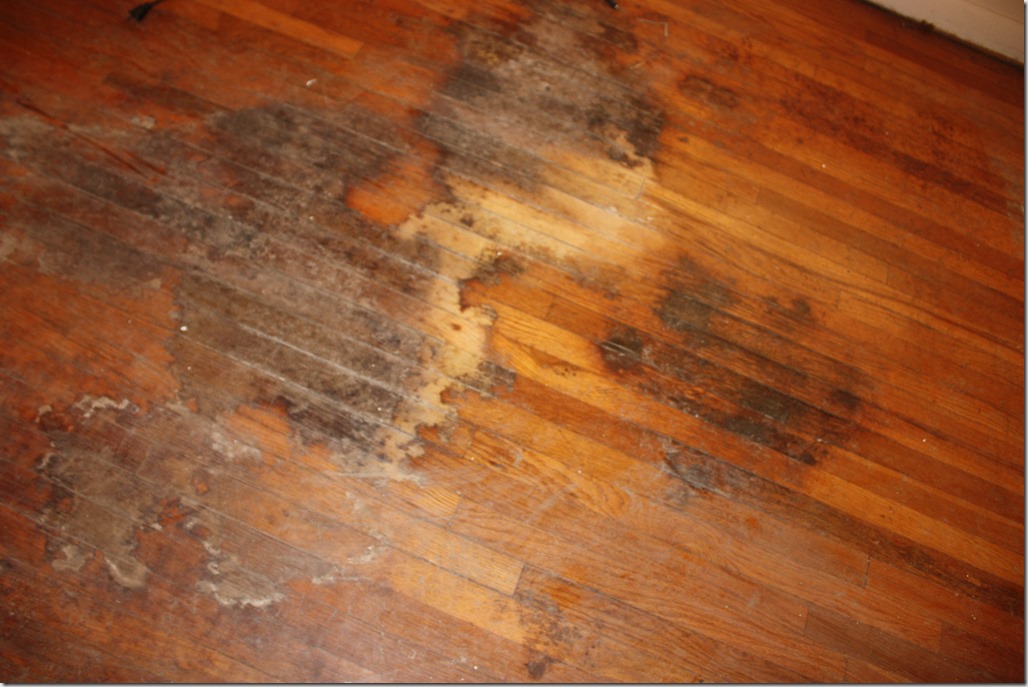 He came back over and he spot checked the worst issues with a hand sander and was able to sand them out. He says that the floors are a go!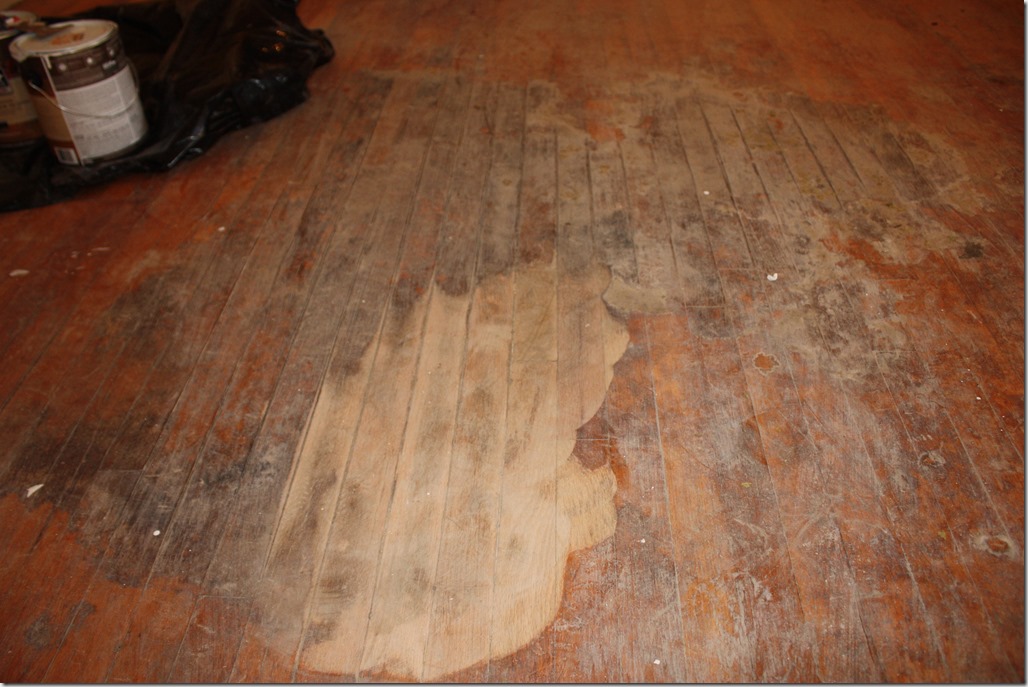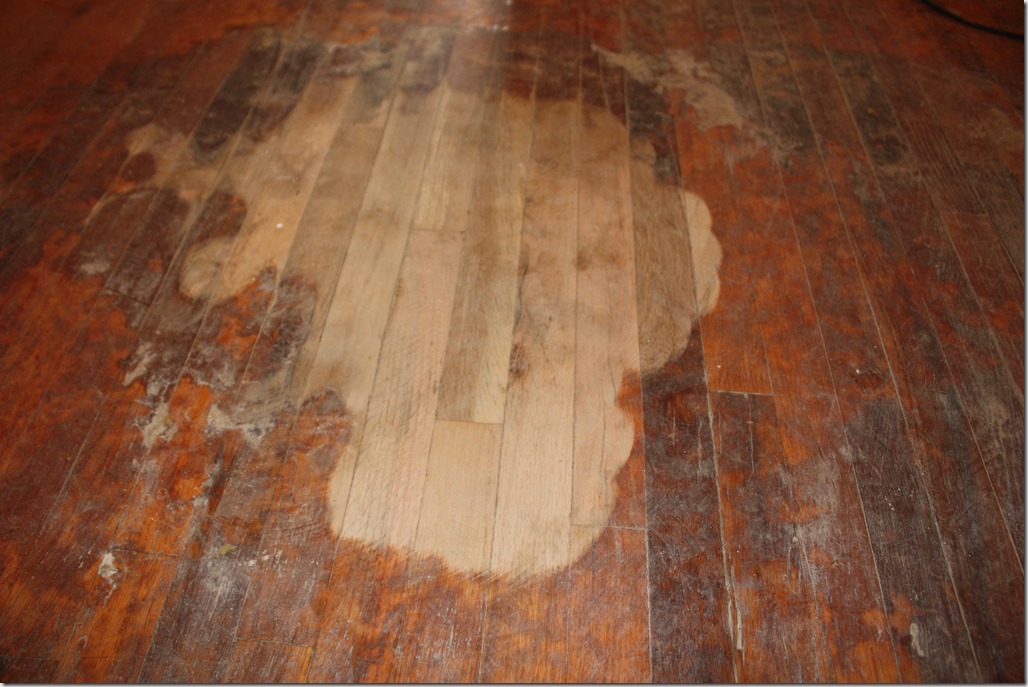 I also prepped the front room for painting. There was candle wax all over one wall that I removed with a heat gun. It was pretty fun to wield that thing, it's like a high powered hair dryer that's not as loud.
Once the room was prepped, we started painting-with help, of course!
Behr Straw Hat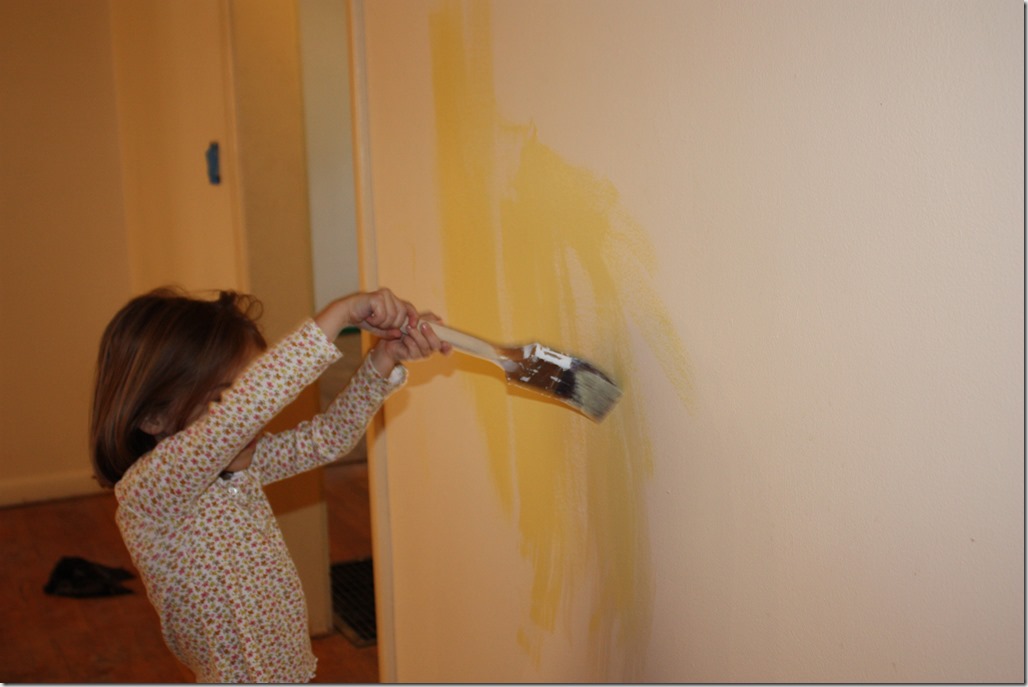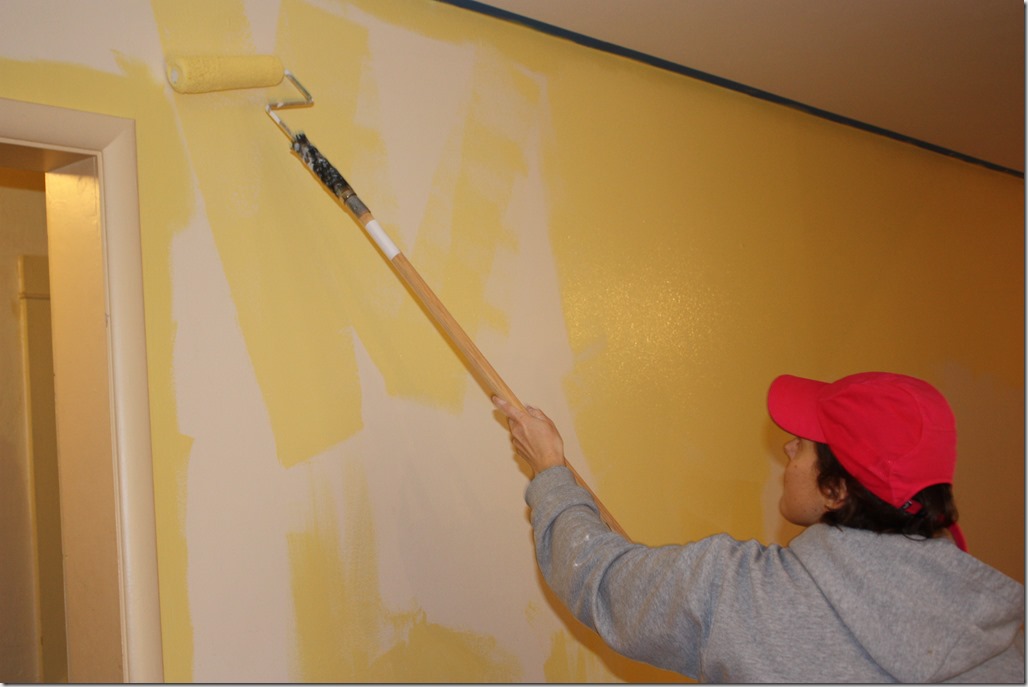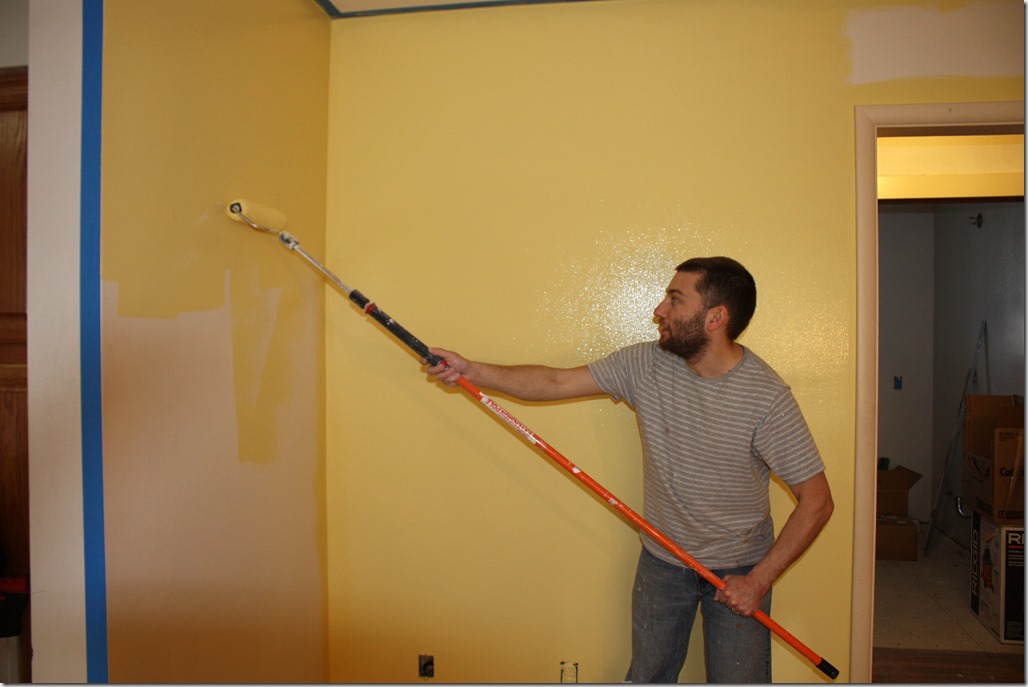 Here's the room after the first coat.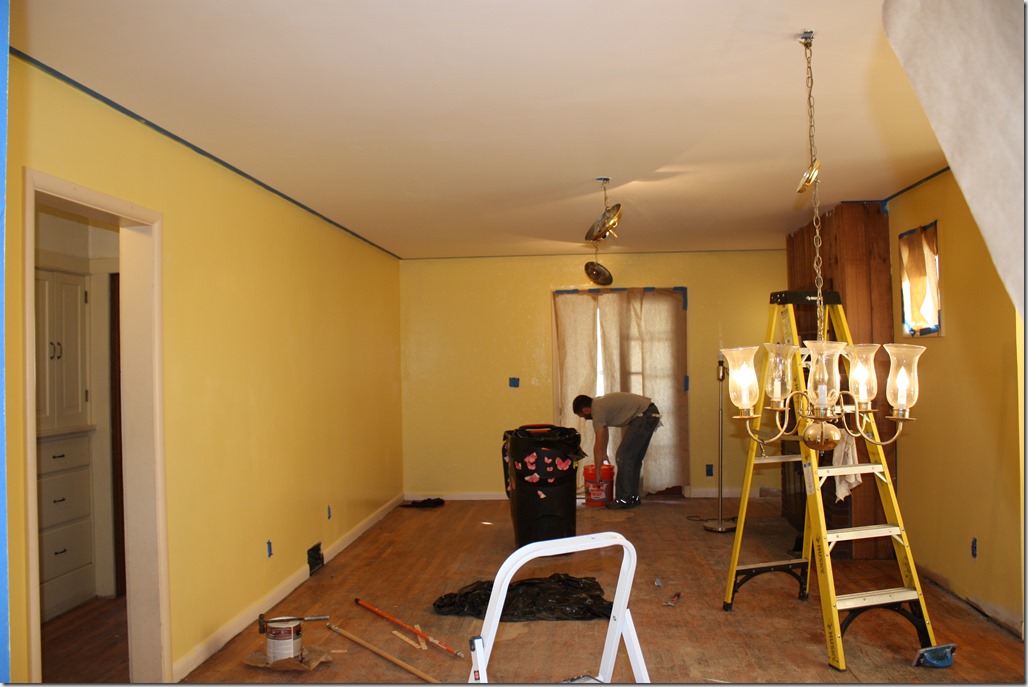 We also installed new lights. We got a new chandelier for the dining area but it's not going up until after the floors get refinished.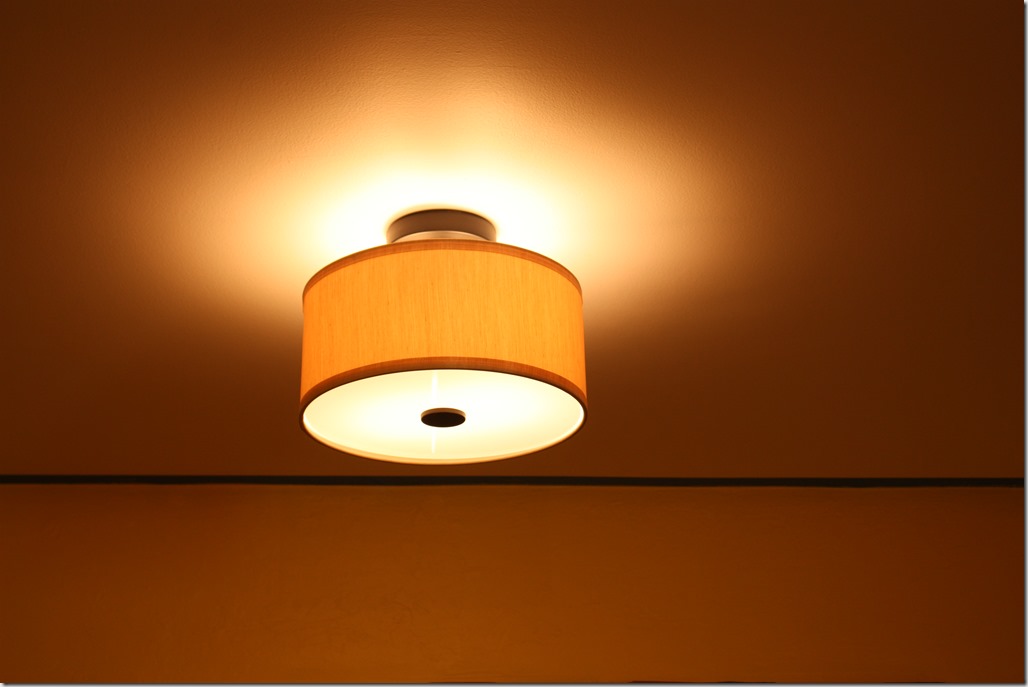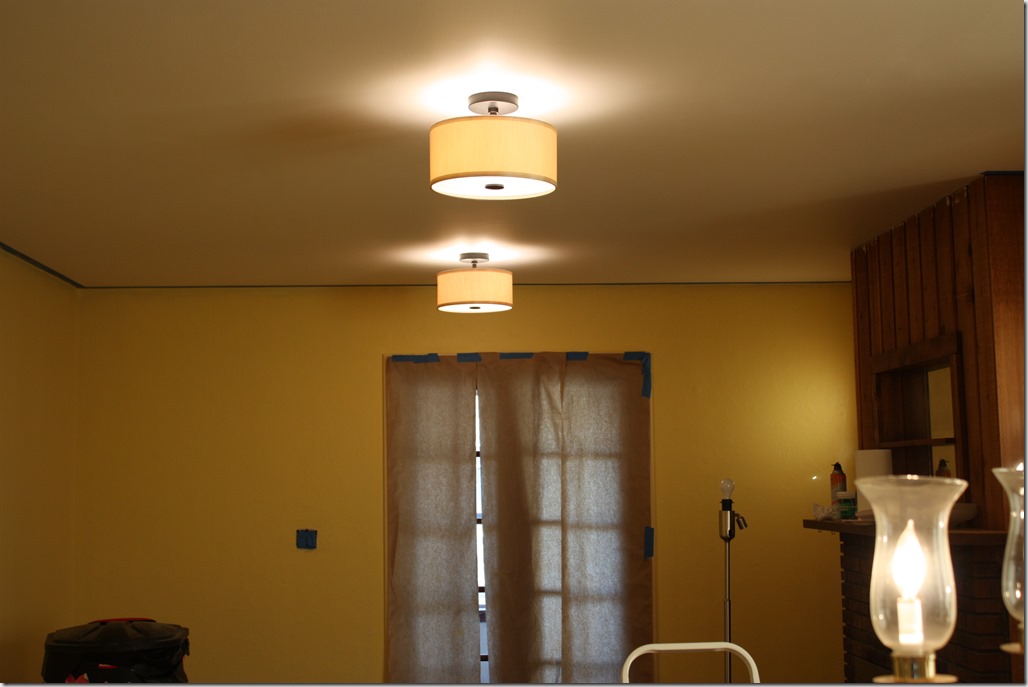 Shaun got the wood sanded on the fireplace today, the second coat of yellow up, the hallway prepped and painted, and all of the baseboard and new molding purchased.
The contractor also started getting the tile up. Here're some not so great iPhone pictures of it.
You can sort of see it against the grey wall in this picture.
I love it and I'm super excited to see the progress! I saw a tile sample of the color we picked (Daltile Spa) at Home Depot and it looked very green. In person, it doesn't look green, it looks just right.
It's coming along. I'm going to try and go take more pictures tomorrow, I feel like I'm missing some pictures of the colors we've gotten up on the walls. Until then.